DATE: 03/28/2020
Valluvan Family members are helping each other during this difficult times. If you are affected by Corona Virus Situation, please visit http://community.valluvantamil.org site to seek for help from your own Valluvan Tamil family.
Corona Virus Update # 3
DATE: 03/15/2020
VTA Online classes! Overwhelming community support for continuing Tamil Teaching online!!!!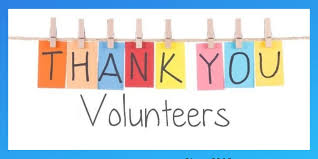 நமது வள்ளுவன் தமிழ் மையத்தின் முதலாவது இணையவழித் தமிழ் வகுப்புகள் (Online Tamil Classes) சென்ற வாரம் சனிக்கிழமை (03/14/2020) மிகச் சிறப்பாக நடைபெற்றன. இந்த முயற்சிக்கு வழி வகுத்த அனைத்துத் தன்னார்வலர்களுக்கும் எங்கள் மனமார்ந்த நன்றி. நம்முடைய இந்த முயற்சிக்குப் பெரும் உதவி செய்த zoom.us நிறுவனத்திற்கும் எங்களுடைய பணிவான நன்றியைத் தெரிவித்துக் கொள்கிறோம்.
Valluvan Tamil Academy's first online Tamil classes were successfully conducted by our Teachers. We thank all volunteers who helped to facilitate this effort and also, we would like to thank zoom.us for their help in extending time limit for this noble cause.
Corona Virus Update # 2
DATE: 03/11/2020
Hello Valluvan Tamil Families:
After reaching out to FCPS authorities for more information on how the week-end classrooms are being cleaned/secured for community use, we did not get any satisfactory answers. As we are a 100% volunteer-run organization, VTA Board feels that we do not have the professional skills required to create/secure a safe and risk-free environment (under the current circumstances) for our students/teachers/volunteers.
So, we are requesting all VTA teachers to conduct their Tamil classes via online, starting from this Saturday (03/14/2020) until further notice. Few dedicated VTA volunteers are working to create a procedure to run online classes using a video conference tool (such as Zoom, Free conference call, etc) and we will share the procedure with all teachers as soon as it is ready and will try to arrange for an online demo/training session soon.
We recognize that these actions will raise many questions about specific situations. If you have any questions and/or concerns, please feel free to contact us at help@valluvantamil.org. We will continue to provide updates via email as the situation changes and as new decisions are made.
Again, we know this is an exceptionally challenging time for our school, and it will take all of us working together to navigate this most difficult situation and protect the health and well-being of our Valluvan Tamil Family members.
Corona Virus Update # 1
Date: 03/10/2020
The impact of COVID-19 is changing in real time. The health and safety of our members is of utmost importance. We need to take important measures to keep us all healthy during this challenge. According to health experts, thorough hand hygiene is one of the most effective ways to prevent infection. Let us all work together with care and awareness of the unfolding situation and do our part in containing the spread of the COVID-19.
We wish to inform you of the following and we will update our plans and actions as situation warrants.
We are closely following guidance from federal, state, FCPS and LCPS county and school district on containing the spread of the virus.
In order to avoid crowded environments, we will be making the following changes effective immediately:

Cancel all combined sessions for the month of March.

Postpone Tamil Bee and Essay competitions planned for this month, we will provide a new date once we are able to get updated information about the situation.

We are currently working with FCPS to understand their existing and enhanced process to handle COVID-19 situations.
Please pay attention to the below instructions:
Instructions to all VTA members (including Teachers/Volunteers):

If you or your kids have any symptoms about fever/cold/cough/illness, you MUST not come to Tamil School or any crowded area(s).
If you or your kids are vulnerable to Flu and/or have any respiratory diseases/cancer, we recommend that you stay home and work with a teacher remotely to catch up with Tamil classroom activities.
If you have travelled outside the country or have been to the 4 countries listed – China, Iran, Italy and South Korea or in contact with anyone from above categories, please do not come to Tamil School until further notice.


Instructions to children:

Bring Hand Sanitizer to school and clean hands before entering school and after leaving school immediately.
COVID-19 is transmitted through coughing or sneezing, hence staying six feet away from people will help minimize the risk that someone else's cough droplets will land on you.


General rules to be followed by all as per guidance from CDC:

Wash your hands often with soap and water for at least 20 seconds. Use an alcohol-based hand sanitizer that contains at least 60% alcohol if soap and water are not available.
Avoid touching your eyes, nose, and mouth with unwashed hands.
Avoid close contact with people who are sick.
Stay home when you are sick.
Cover your cough or sneeze with a tissue, then throw the tissue in the trash.
We have also reached out to the Ormond Stone Middle School facilities team to understand the school cleaning protocols/ procedures being followed in school for weekend facility rental to help us better assess the environmental safety concerns many people may have.
We recognize that uncertainty creates anxiety. We strongly encourage our families to stay informed and stay calm. We will continue to provide you frequent updates as new information becomes available to us. We are also working on process/procedures to be put in place for handling this unforeseen situation as per FCPS/LCPS guidelines, including procedures to conduct remote/online classes for our students.
We are looking at remote or online classes and request members to reach out to us if they have experience in this area.
Please reach out to help@valluvantamil.org for any questions or concerns.
Thanks all for your understanding. Stay tuned!
Regards,
Valluvan Tamil Academy Board